"We really enjoy performing live and
feeding off of the crowd's energy. This is our reward and reason for
playing." - Al Oliveira, Mo Green

Short personal review:

Mo Green's music combines powerful sound with lyrics that seem to let you find something, you were always searchin' for!

Listen to the songs takes you on a journey to each and every feeling you ever had - and you'll really feel "Home", as Mo Green's debut album is named.

My personal favourite within Mo Green's songs is "Fate", it's the kind of music I'd like to call eternity rock!

J.N.G., EternityRock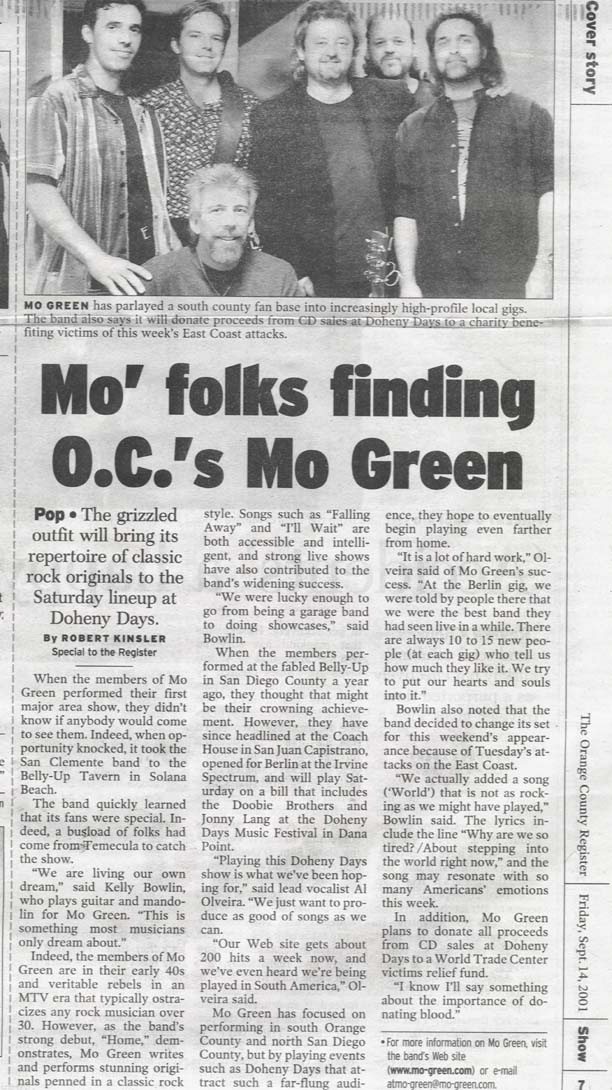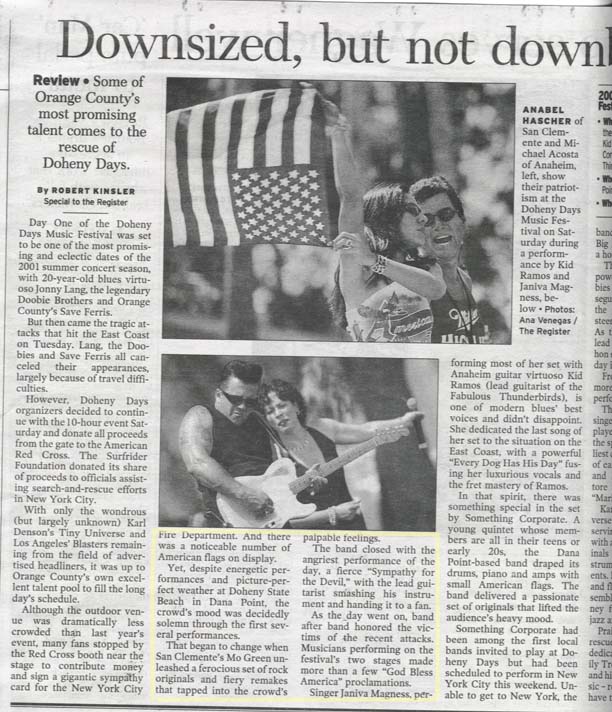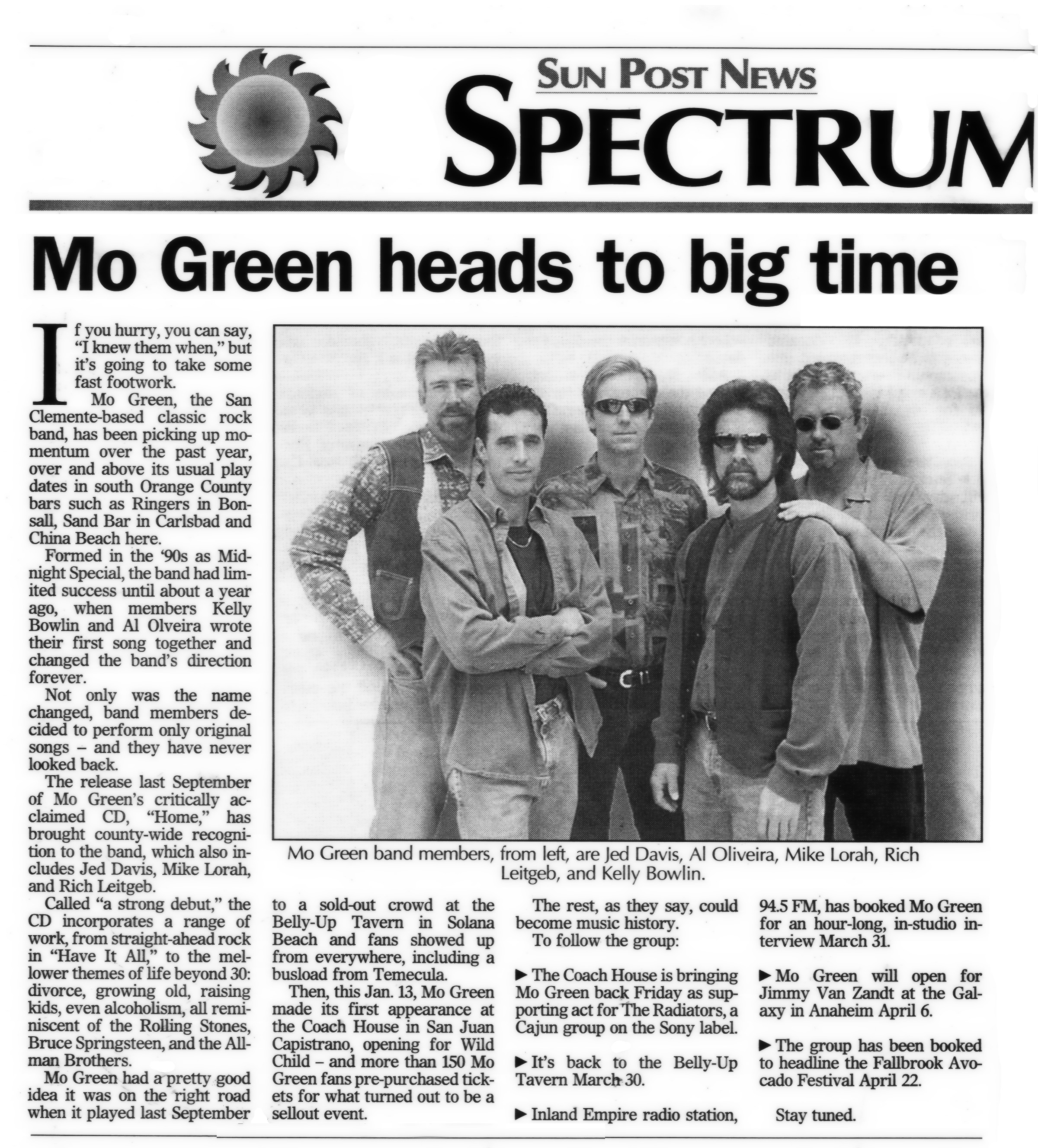 Live Edge TV: " In a giant sea of noise (mp3.com) it was quite refreshing to come across music as good as yours"
P.S. "Fate" is a awesome song!
Laid back pseudo-counrty feel, modest, down to earth sound. Bongos in "Have It All" give it a 'jam band" kind of groove, but with more structure and dynamics. Mo Green gives you the oppertunity to put your feet up and relax, cuz this music just gives you an understanding of the word bliss while rocking simultaniously.